News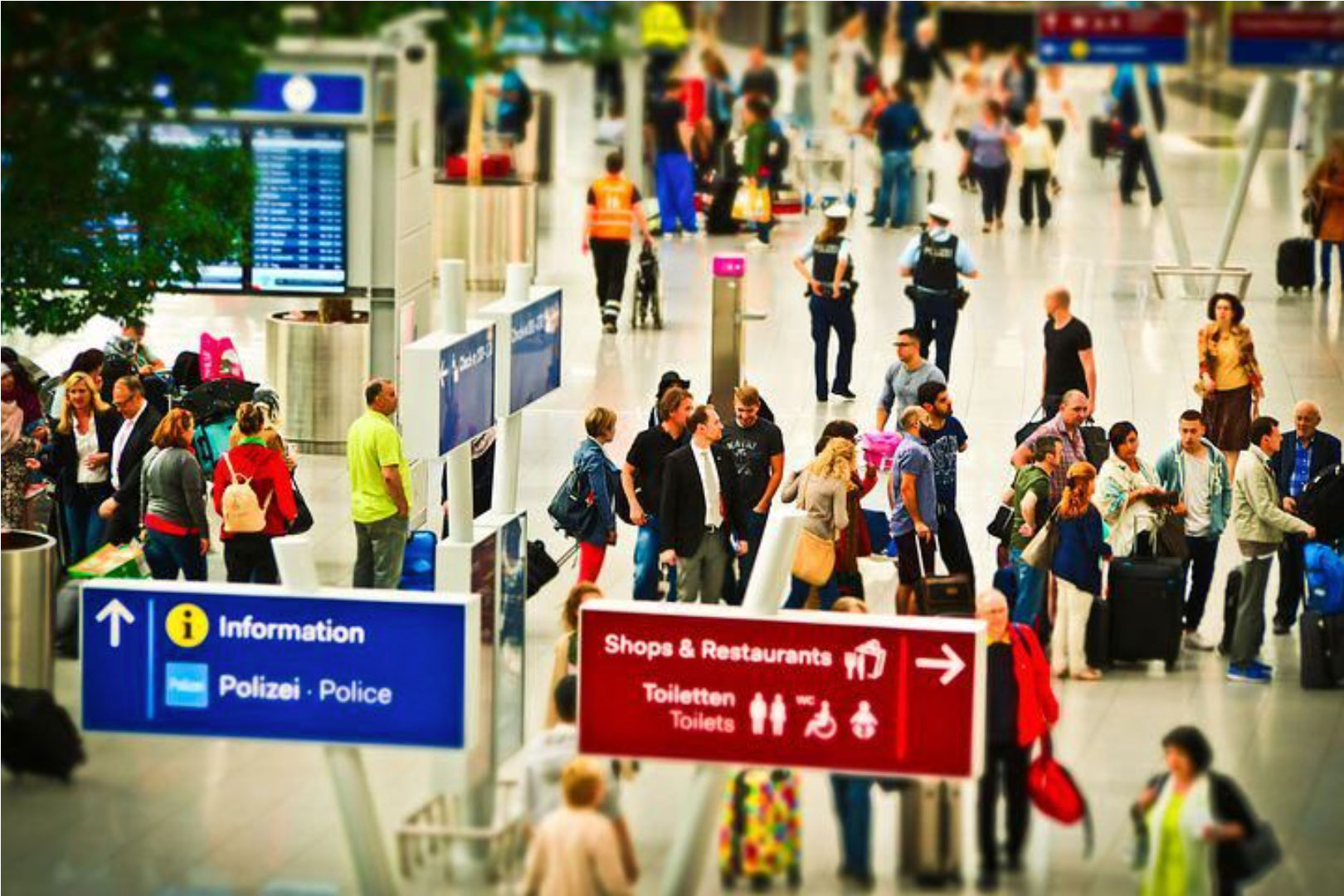 Airport Wayfinding lecture
Heike Nehl and Sibylle Schlaich in London at SDS
The "Sign De­sign So­ci­ety" in Lon­don is aimed at all those in­ter­ested in in­for­ma­tion and graphic de­sign in build­ings and pub­lic spaces. Lec­tures on the sub­ject are of­fered reg­u­larly for mem­bers and in­ter­ested par­ties. On 30 June, Heike Nehl and Sibylle Schlaich will take their book on the road to Lon­don and pre­sent their work.
Event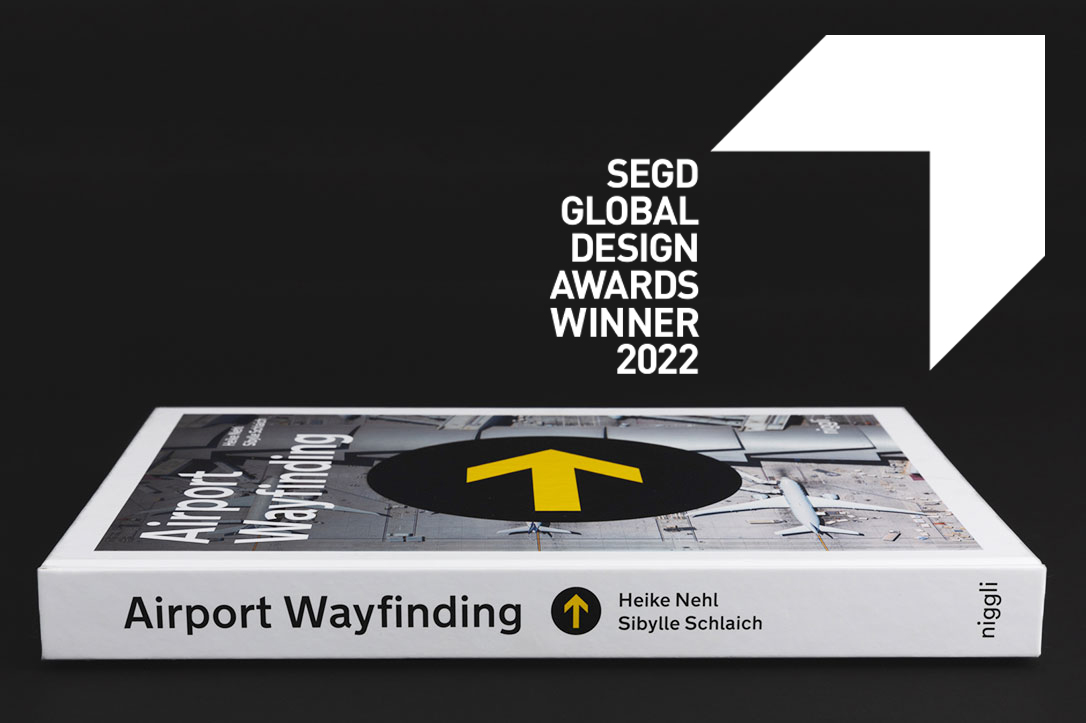 Airport Wayfinding wins Award
Our book receives award from SEGD
The "So­ci­ety for Ex­pe­ri­en­tial Graphic De­sign" hon­or­ing de­sign work that con­nects peo­ple to place by pro­vid­ing di­rec­tion, sto­ry­telling, and com­pelling ex­pe­ri­ences in pub­lic spaces since 1987 with the SEGD Global De­sign Award. This year Moni­teurs wins the Award for the book Air­port Wayfind­ing. We are very pleased! 
EGD Glo­bal De­sign Award 2022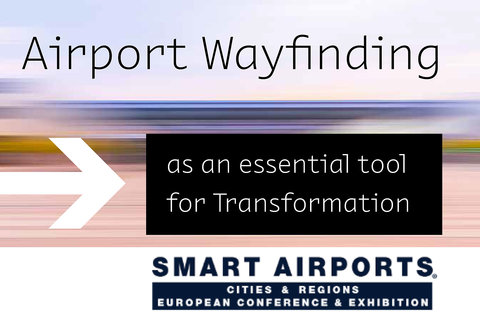 Sustainable Reset
Moniteurs at the Smart Airport Conference in Vienna
The In­ter­na­tional Air­port and Avi­a­tion Con­fer­ence "SMART-Air­port Cities & Re­gions" fo­cuses on how a sus­tain­able re­set for air­ports is pos­si­ble. Moni­teurs is rep­re­sented at the fair and Sibylle Schlaich speaks about "Air­port Wayfind­ing, an es­sen­tial tool for trans­for­ma­tion" in the ses­sion "De­sign & De­vel­op­ment, a sus­tain­able re­set for air­ports".
To the website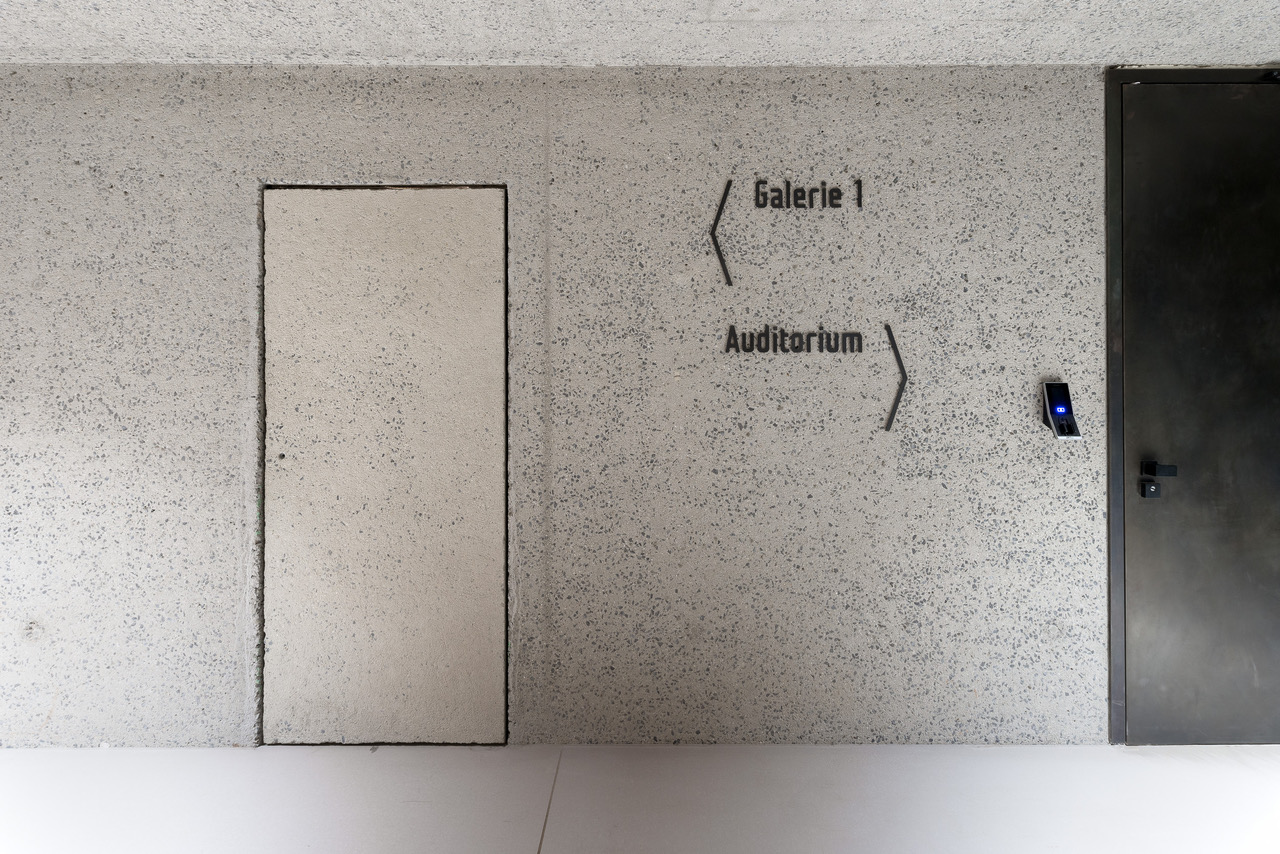 Brand new art space in Prague
Moniteurs designs visitor guidance system
The new Kun­sthalle Praha re­vi­tal­izes a for­mer sub­sta­tion in the his­toric cen­ter of Prague. The build­ing was largely gut­ted and re­built. Parts of the ex­ist­ing build­ing have been pre­served, cre­at­ing an ex­cit­ing spa­tial ex­pe­ri­ence with many in­ter­me­di­ate lev­els, vis­tas and ex­its for vis­i­tors. A com­plex task for Moni­teurs. We were happy to take on the chal­lenge. The Kun­sthalle opened its doors in spring.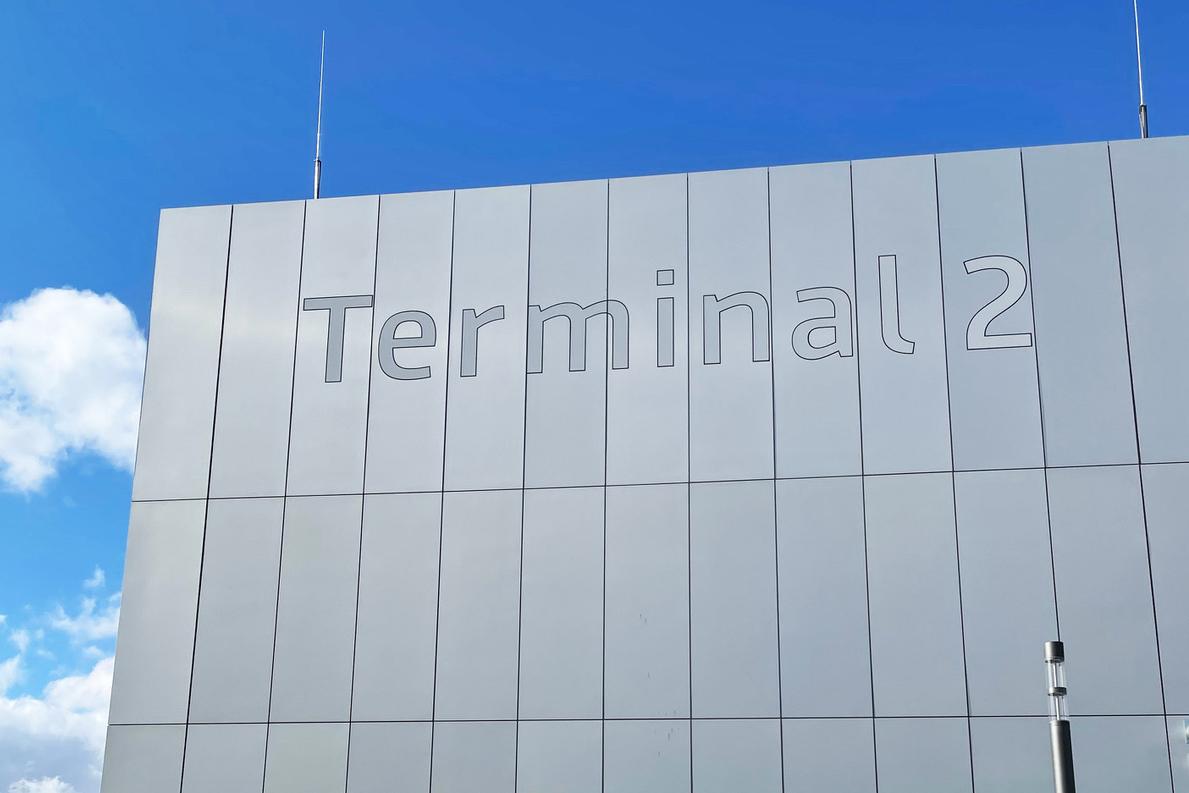 The BER grows …
Moniteurs continues to create orientation
Ter­mi­nal build­ing T2 has opened, adding six mil­lion pas­sen­gers a year to BER's ca­pac­ity and ca­pa­ble of han­dling around 2,000 pas­sen­gers dur­ing peak hours. It is the fastest-built ter­mi­nal pro­ject in Ger­many. Moni­teurs, air­port wayfind­ing sys­tem ex­pe­ri­enced, col­lab­o­rated. Ar­chi­tec­turally, the fo­cus is on func­tion­al­ity and al­lowed a dif­fer­ent ap­proach to the de­sign of ori­en­ta­tion.