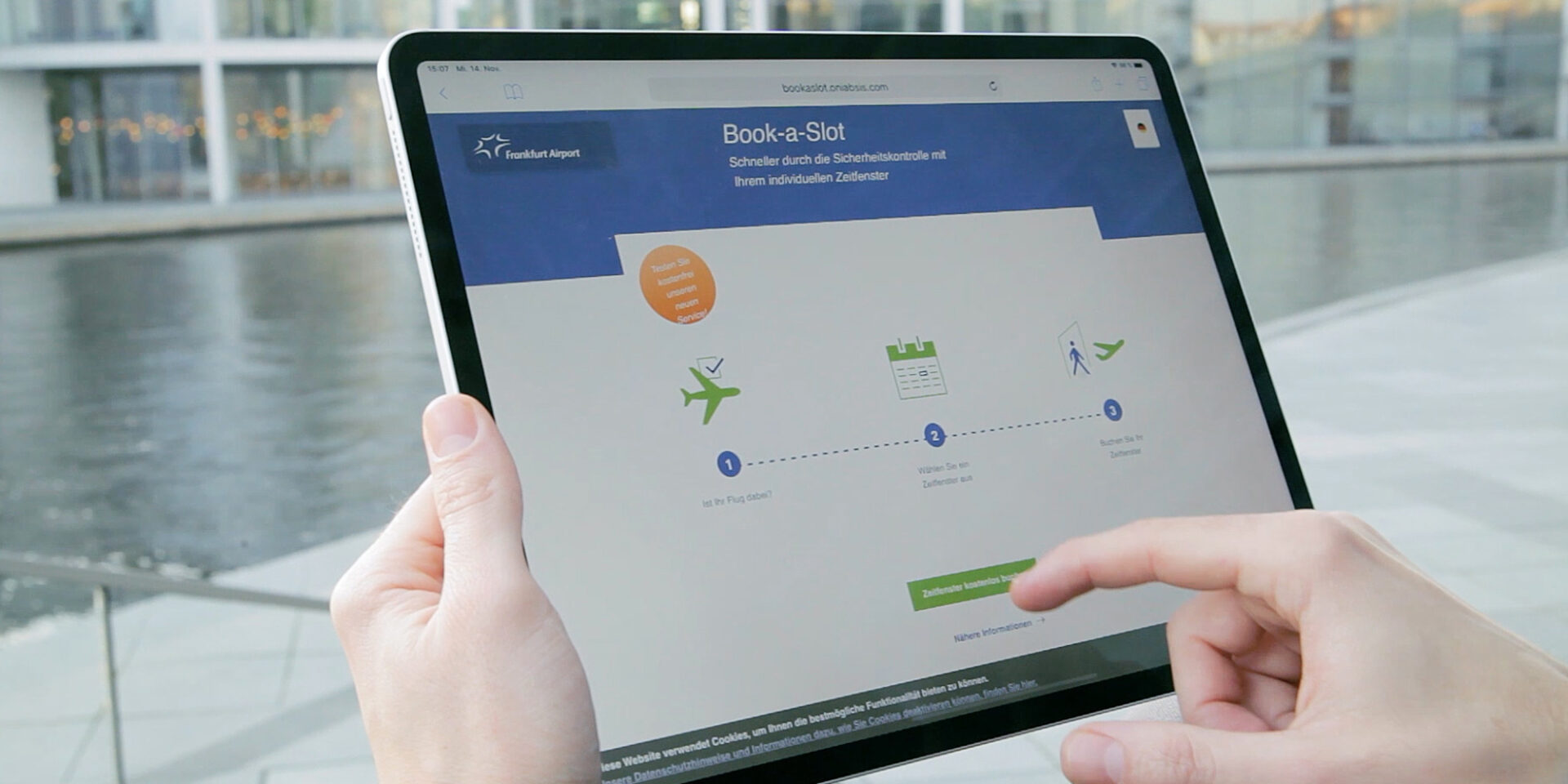 The Book-a-Slot book­ing ser­vice takes you quickly through the se­cu­rity check. To­gether with our part­ner iab­sis, a Swiss-based in­no­va­tion dri­ver, Moni­teurs de­vel­oped a new prod­uct for air­ports. The con­cept and idea for this ser­vice were de­vel­oped dur­ing a hackathon at which the team won the first prize in the "Life be­fore the Air­port" chal­lenge.

The ser­vice had its first test run from 12th No­vem­ber till 20th De­cem­ber and was avail­able for 1500 flights in Eu­rope.
Book-a-Slot

Di­gi­ta­ler Bu­chungs­ser­vice
Client
Flug­ha­fen Frank­furt
2018
Part­ner
Iabsis
www.iab­sis.com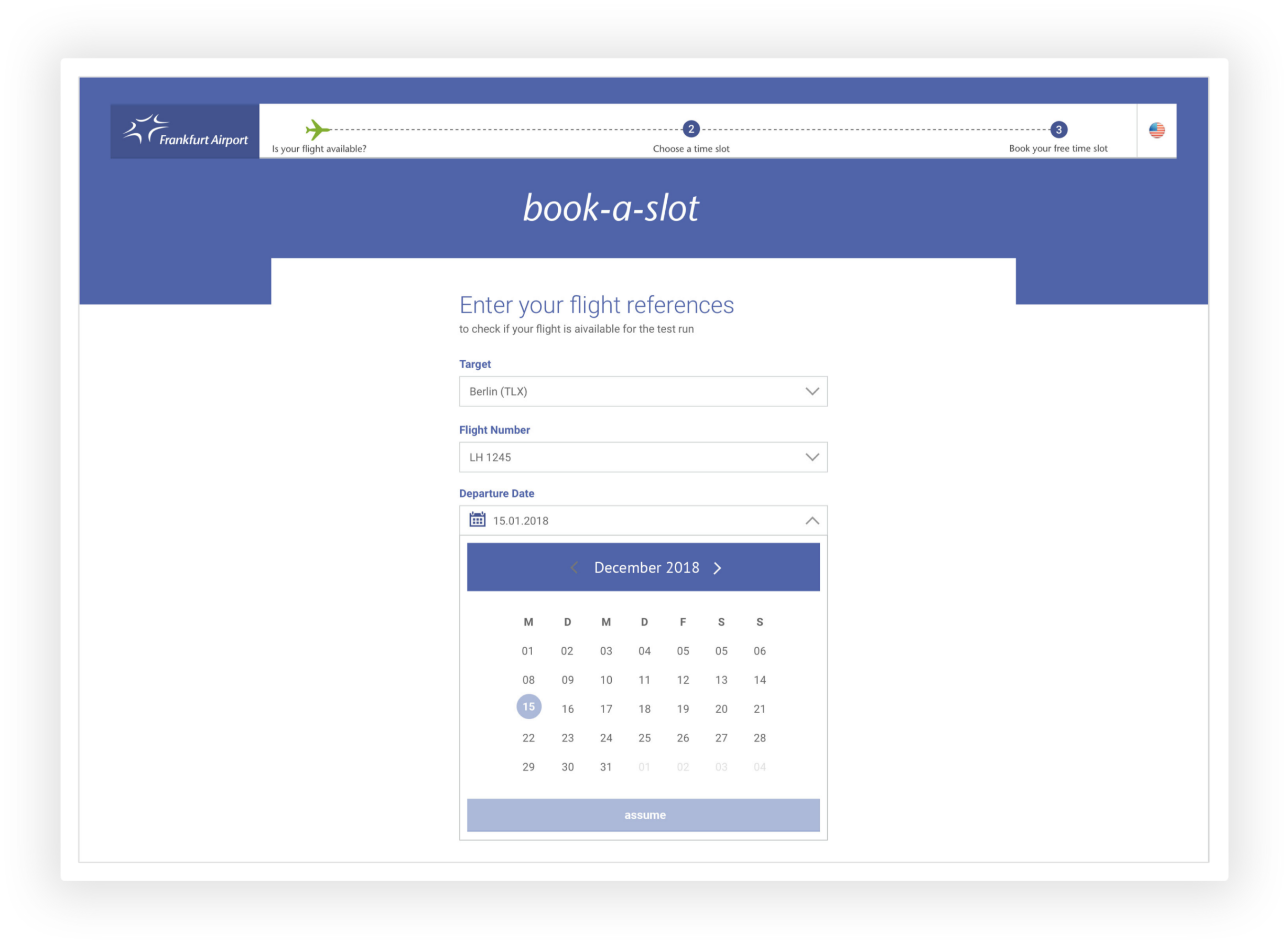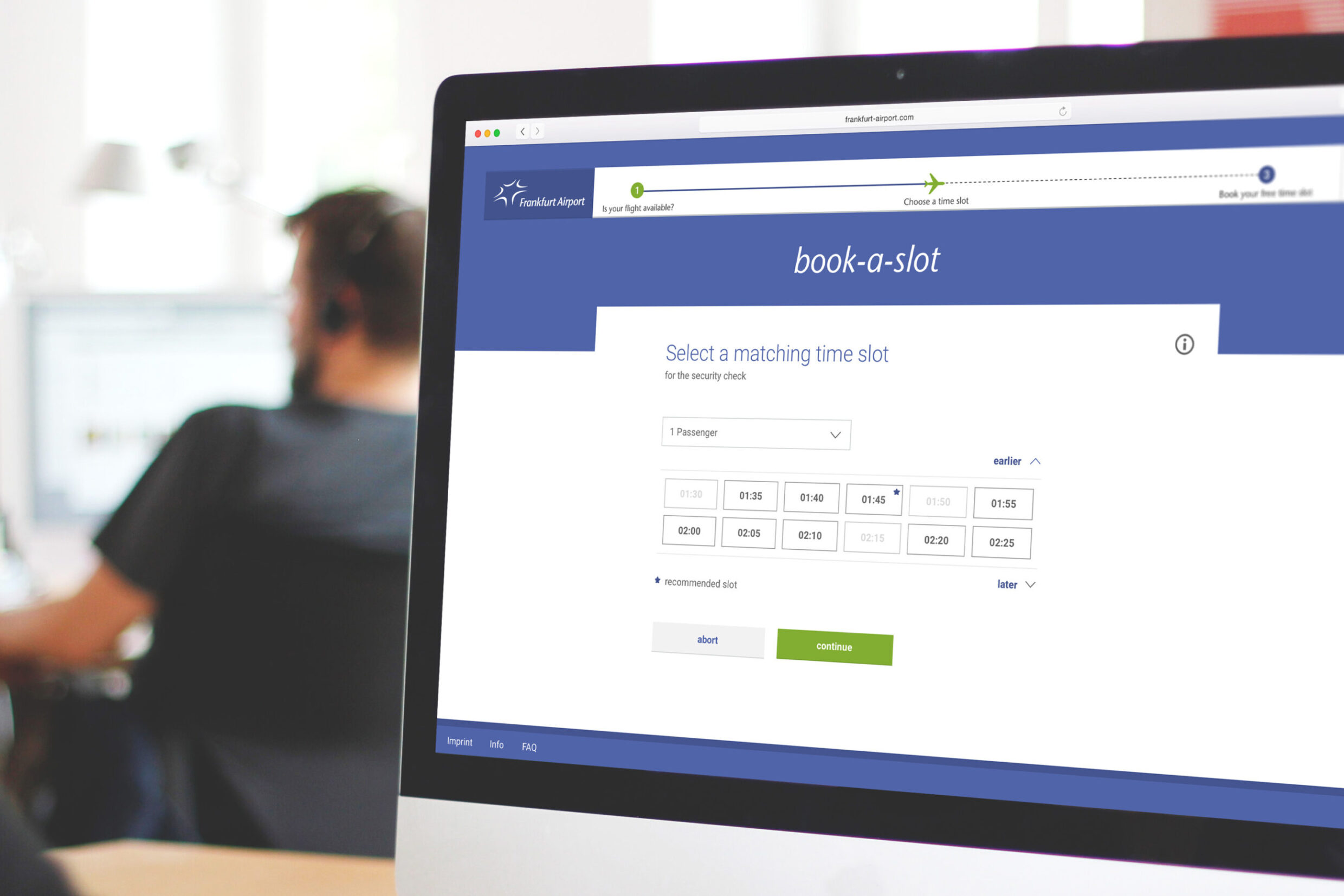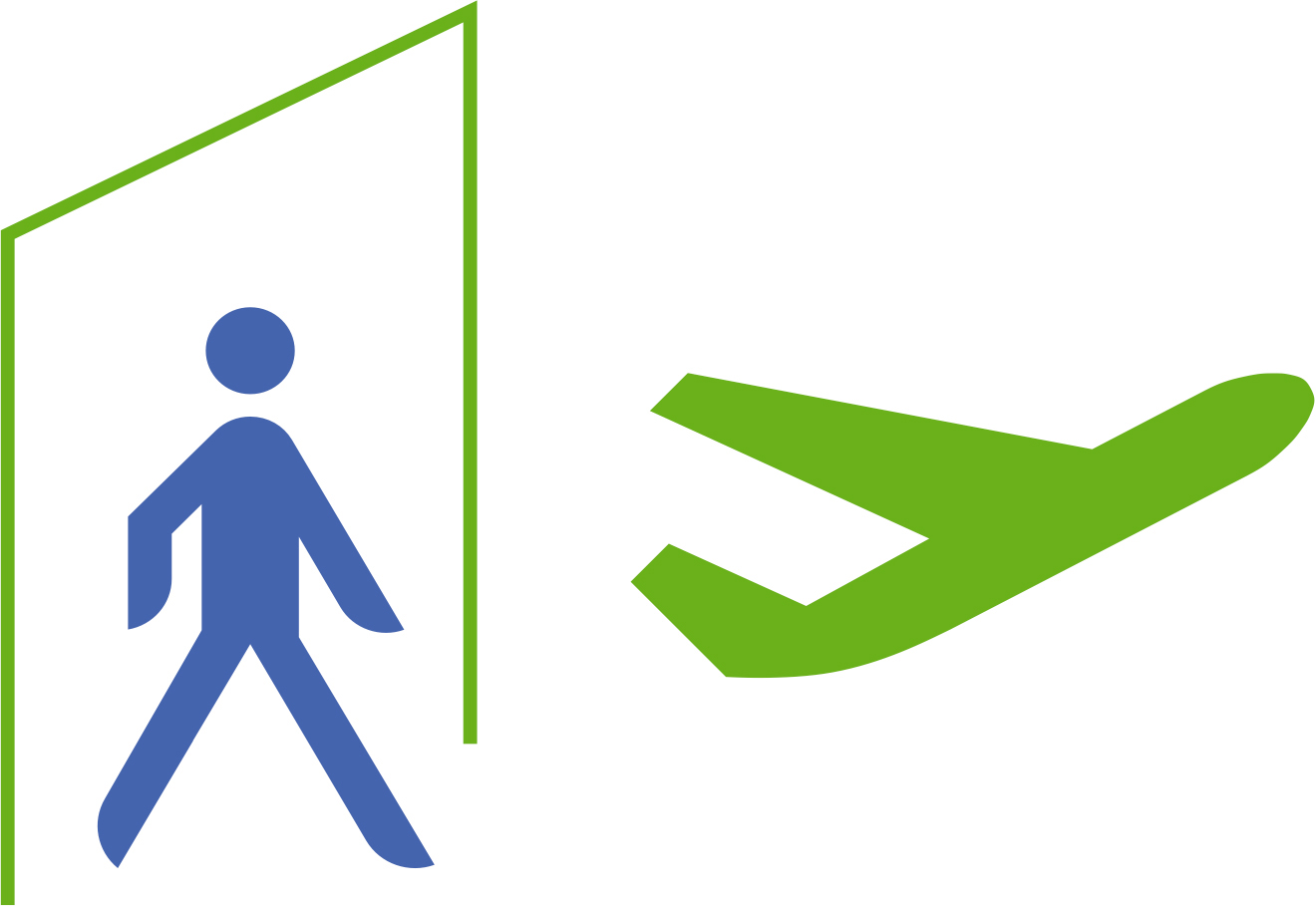 Minimising waiting times is a major goal for everyone involved – the passengers, the airport and the airlines.