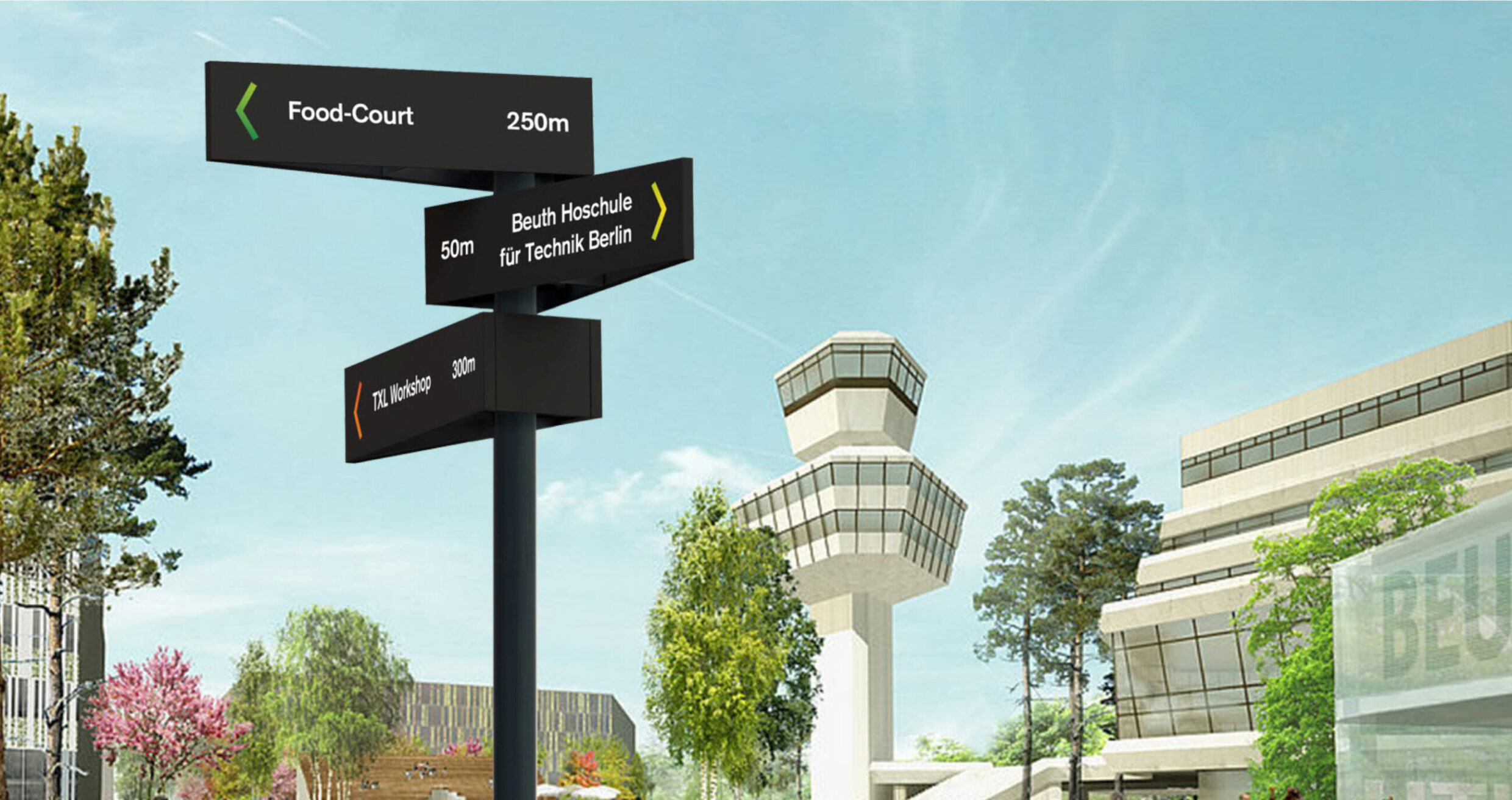 Berlin TXL – The Urban Tech Republic
Guidance system concept
After the cessation of flight operations, the Tegel Airport site and the buildings located on it will be handed over to the property owners (Bundesanstalt für Immobilienaufgaben, Land Berlin). In this context, the state of Berlin commissioned Tegel Projekt GmbH in August 2011 to manage the state-owned land and buildings and to develop a research and industrial park "Berlin TXL – The Urban Tech Republic".

In the sense of an ecologically, economically and socially demanding development of living space, the research and industrial park is to be developed into a new "hotspot" of the industrial city of Berlin. A unique place for innovation will be created: research-strong universities, globally active high-tech companies and imaginative founders will find the space they need for the development of tomorrow's urban technologies around the nucleus of the former terminal building.
Berlin TXL – The Urban Tech Republic
Guidance system concept

Ber­lin 2016

Project partner
PSY:PLAN

Client
State of Berlin, represented by Tegel Projekt GmbH

Open space planner
Atelier Loidl
Landschaftsarchitekten GmbH

Traffic planner
Entwurfs- und Ingenieurbüro
Straßenwesen GmbH

Communication planner
TRIAD Berlin Project Company Ltd.

Area
approx. 159 ha

Building usable area
135.000 m²

In the course of this, Moniteurs was commissioned together with the Berlin office PSY:PLAN to develop an integrated guidance system for The Urban Tech Republic. The focus was on traffic optimization for all road users. The primary purpose of the guidance system is to make it easier for its users to navigate between locations and to find destinations.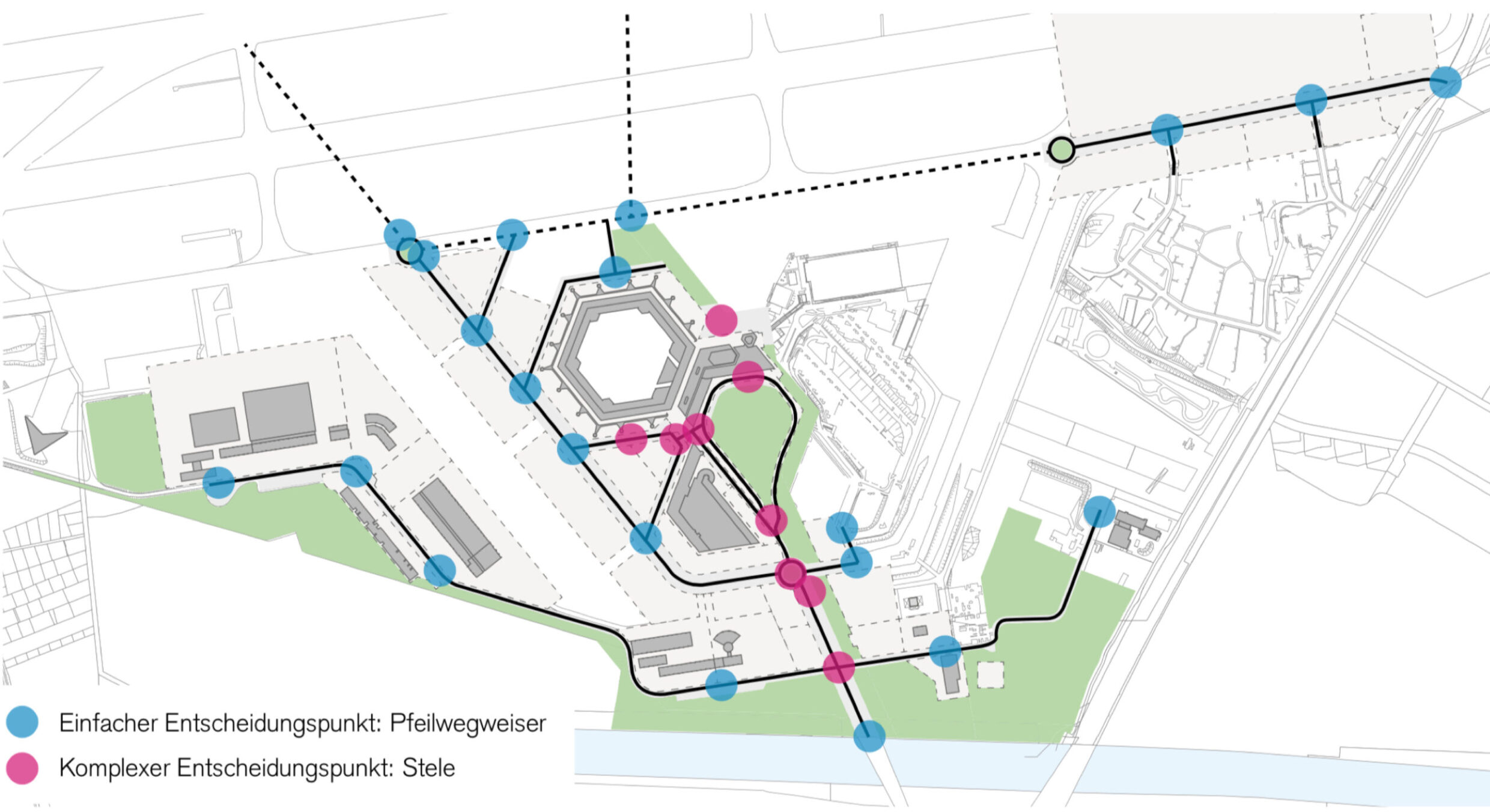 The concept should show how the possibilities of analog and digital navigation can be linked with and among each other, so that the amount of notices and signs can be reduced.

The concept developed by Moniteurs and PSY:PLAN focuses on the first of a total of four construction phases and forms the basis for detailed planning.