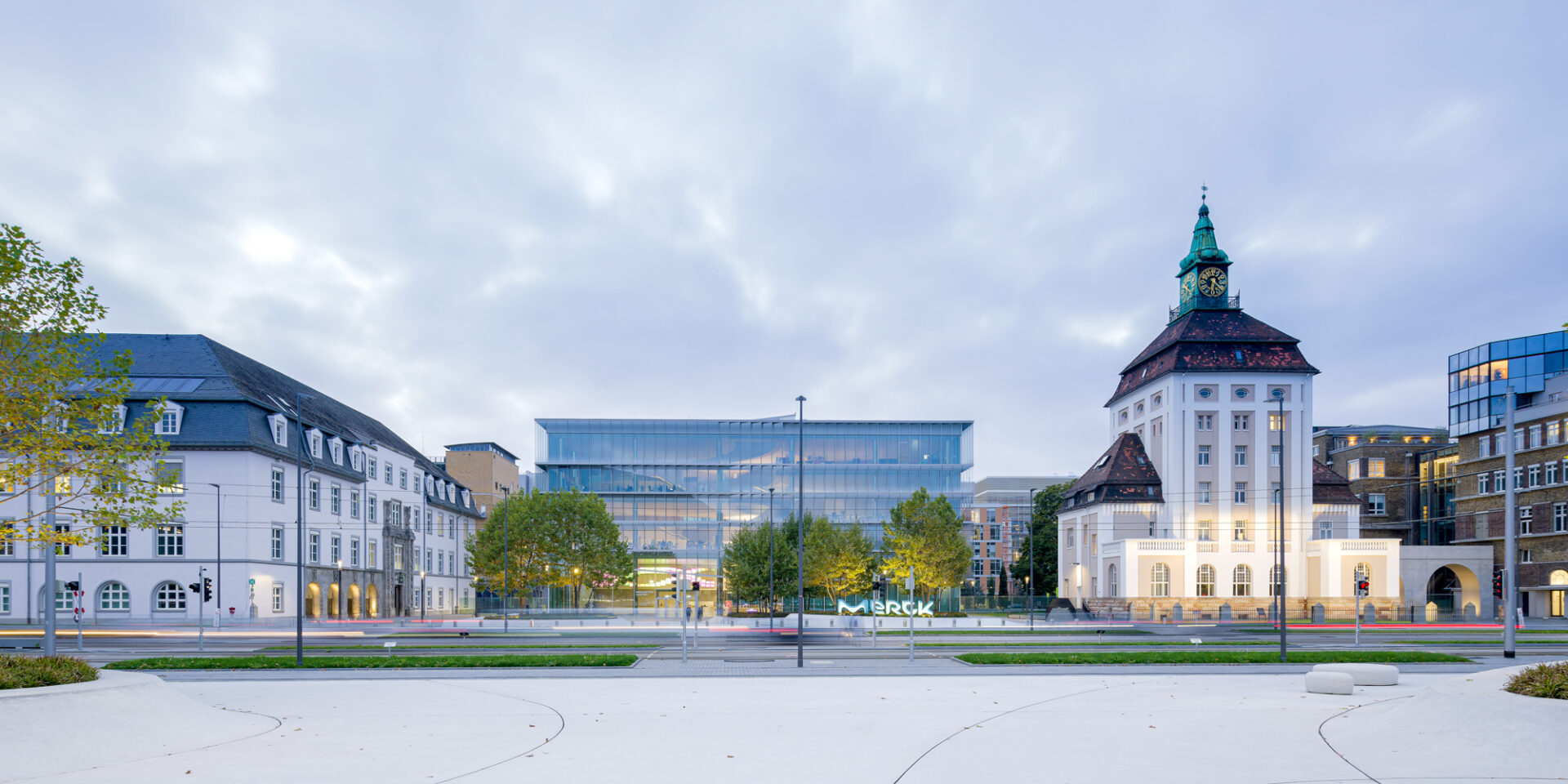 Merck
Orientierungssystem Außenbereich
At Merck's head­quar­ters in Darm­stadt, pro­duc­tion, re­search and ad­min­is­tra­tion are con­cen­trated on an area of 1.25 square kilo­me­ters. A road net­work 36 kilo­me­ters long con­nects more than 400 build­ings. 11,000 em­ploy­ees, de­liv­ery traf­fic and vis­i­tors come and go here every day. Our con­cept of the ad­di­tive sys­tem, which was al­ready in­stalled in the In­no­va­tion Cen­ter in 2017, has now been trans­lated into the out­door area.
Merck
Wayfind­ing sys­tem out­door area Ter­rain and traf­fic man­age­ment sys­tem

2019

Client
Merck KG

Area
125 ha

Pho­tos
Ste­fan Schilling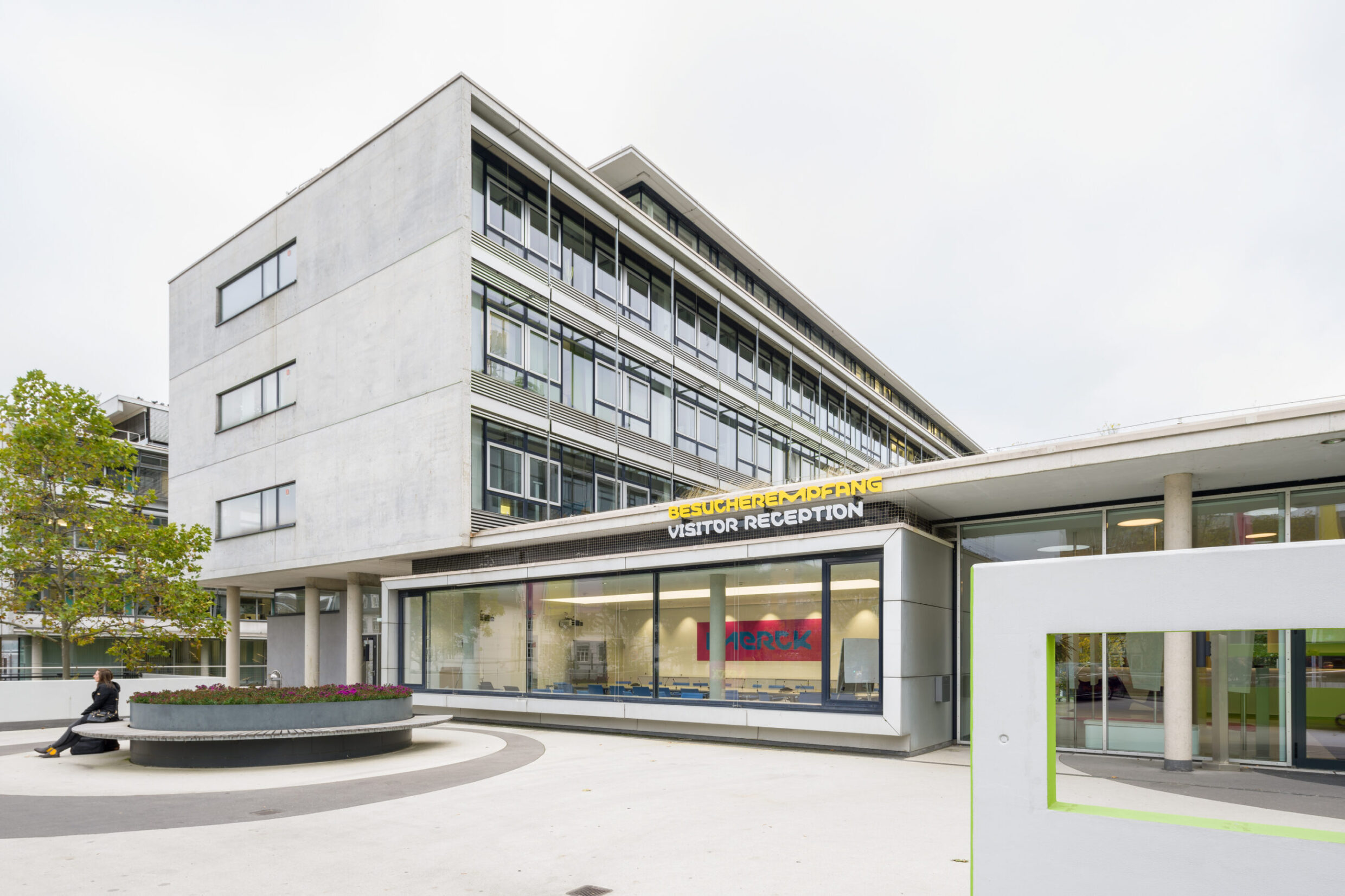 The "colourful" family with its striking types are well presented on the site. The colours and shapes are present and thus hold the site together with its various buildings from different architectural eras. The identity is already received at the gate to Merck and accompanies everyone safely throughout the entire site.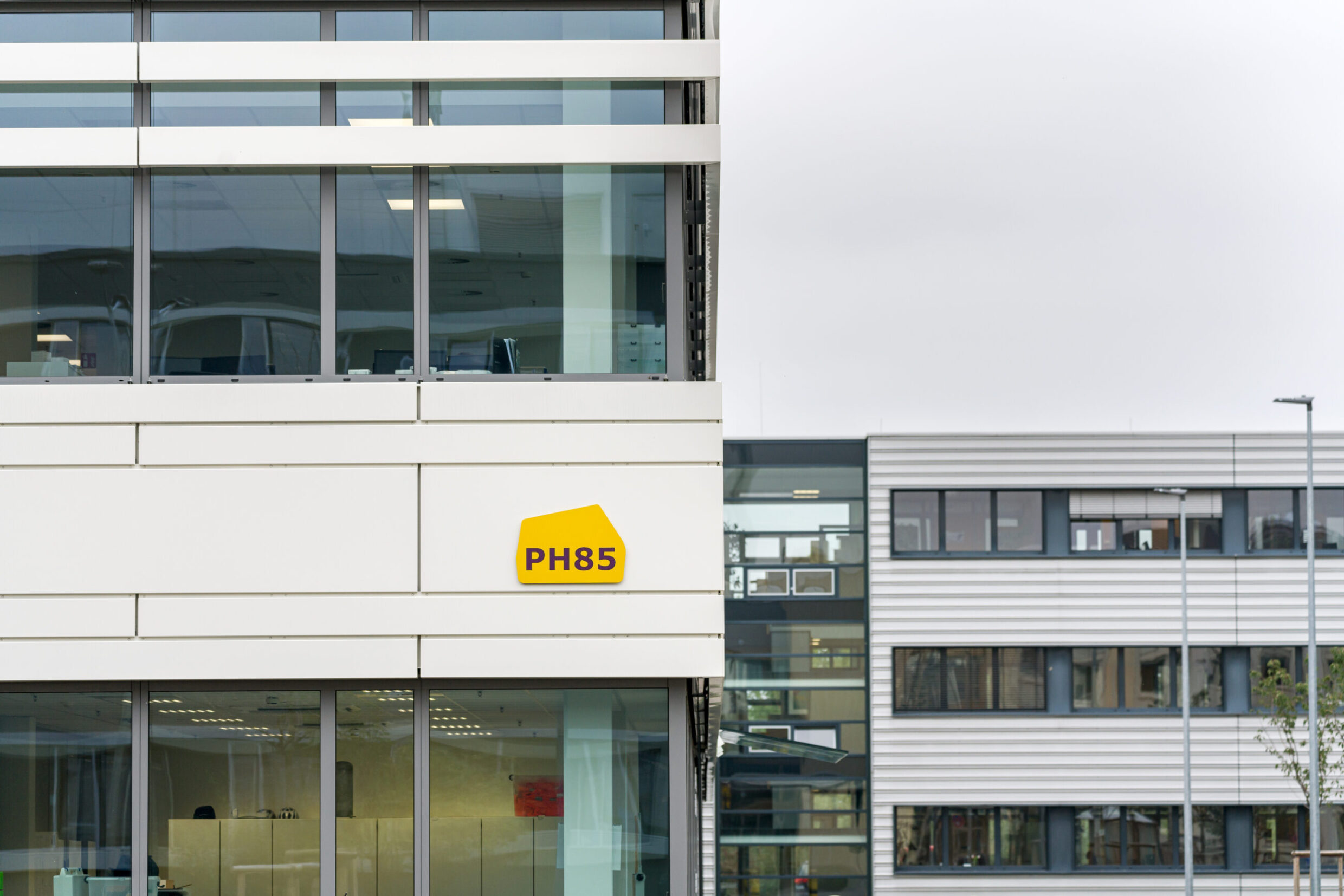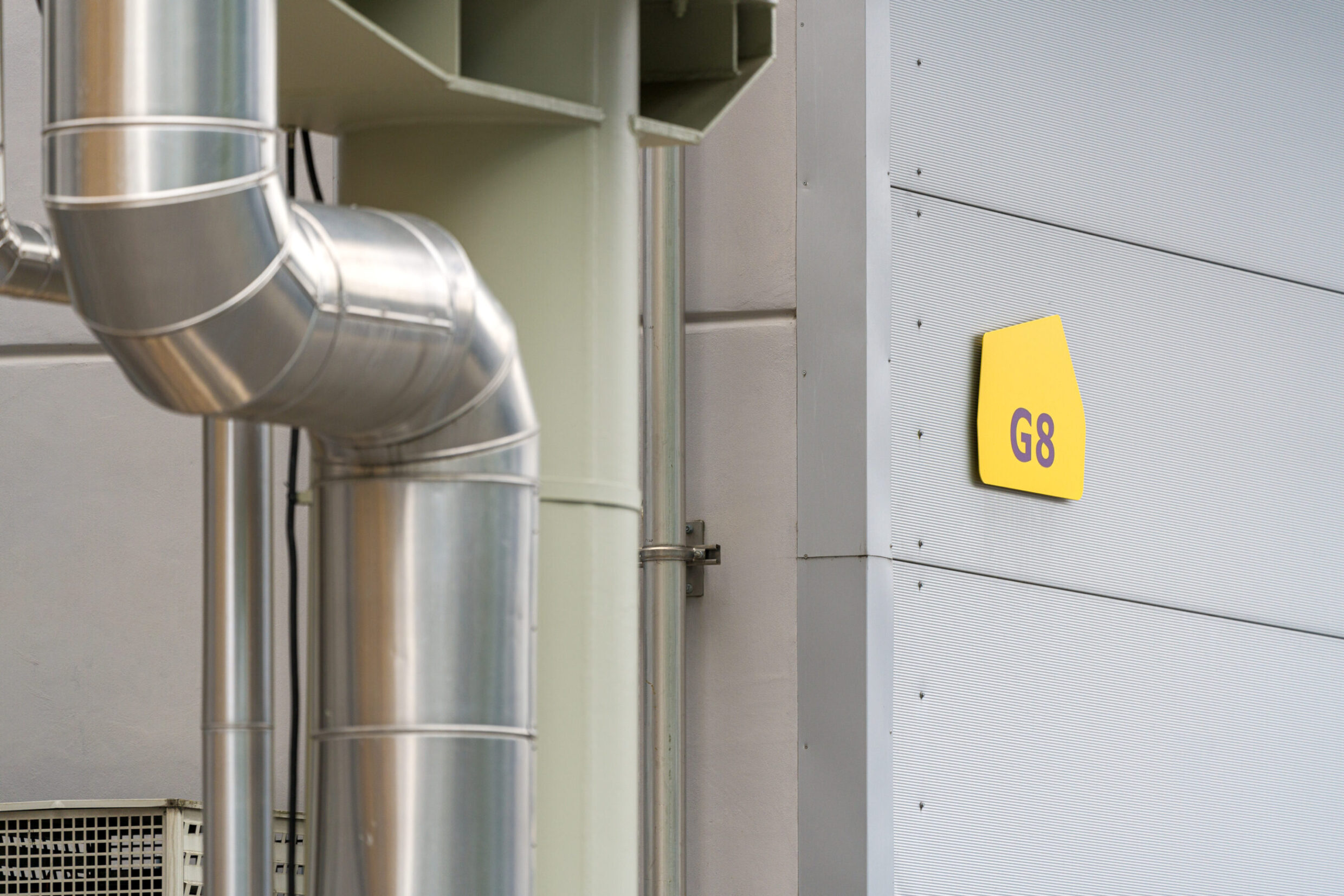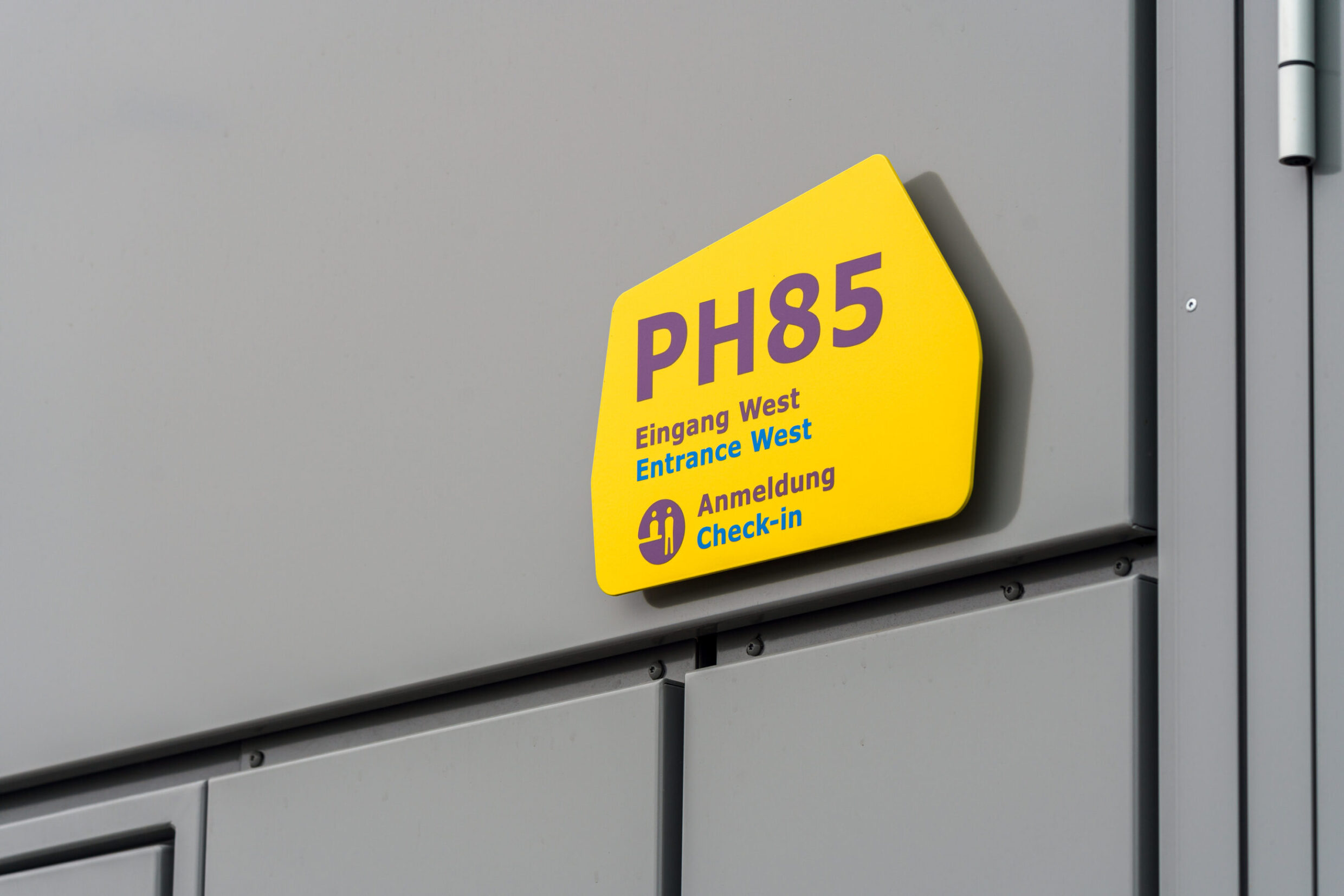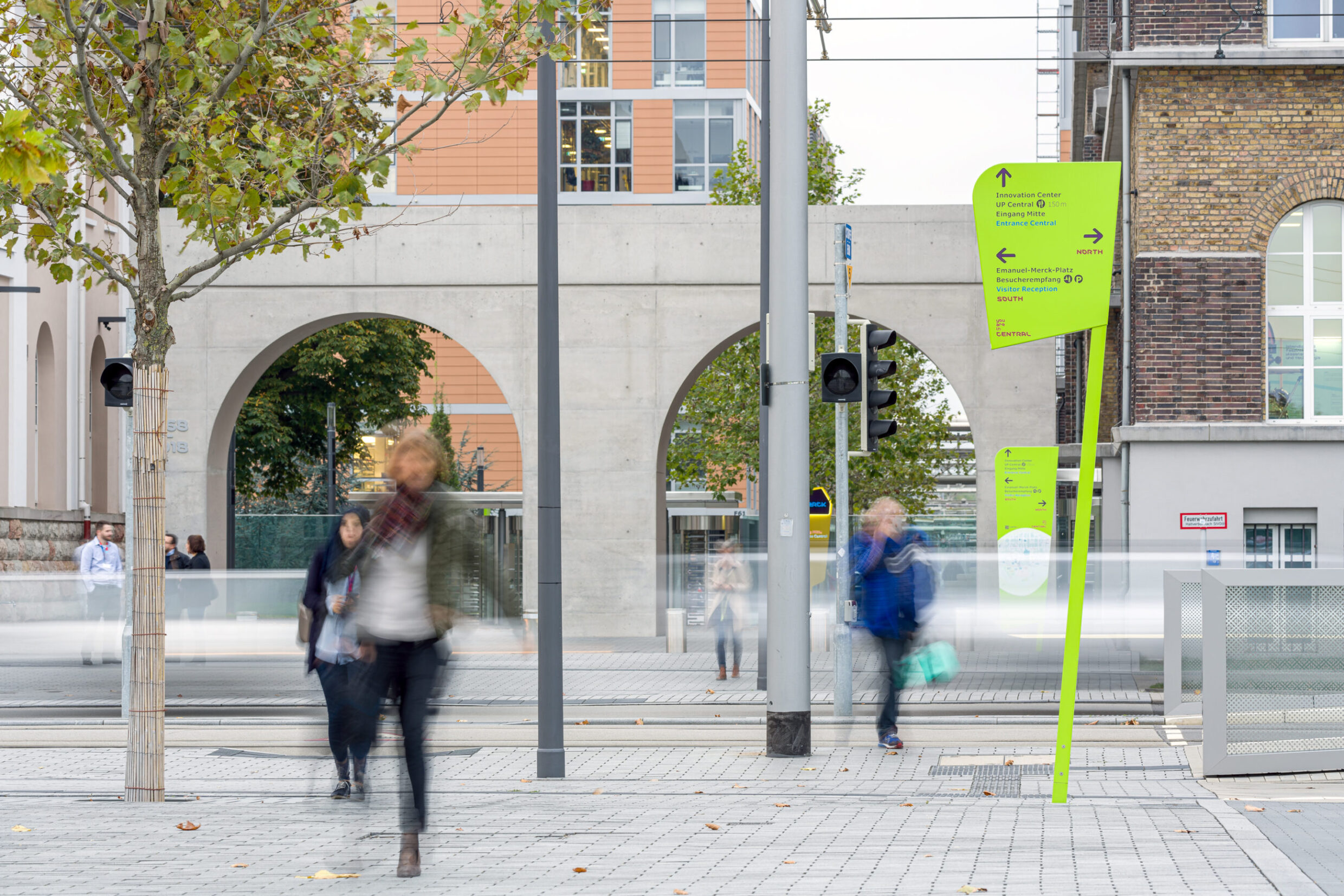 Signage is part of Merck's overall communication, which takes place on many different levels. The design and content of the signage are consistent with the Merck brand principles and fit seamlessly into the company's overall communication.