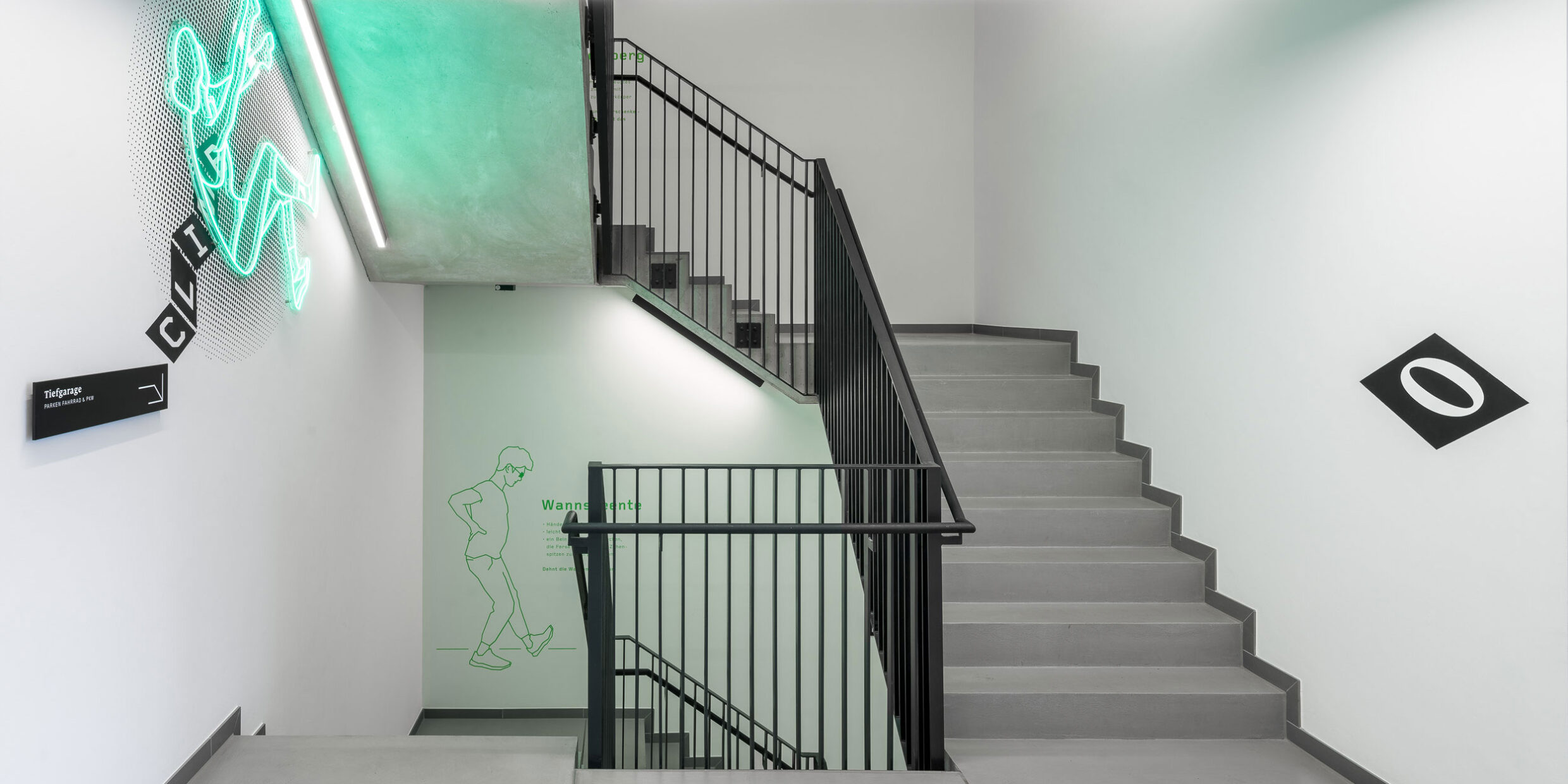 The Grid
Building wayfinding system
In the middle of Berlin Kreuzberg, PANDION OFFICEHOME developed a modern commercial courtyard with contemporary, flexible spaces as an optimal "new work environment" for start-ups and traditional companies alike. Eike Becker Architekten designed a building with an urban loft character. The wayfinding system gives the building complex a visual identity and creates orientation.

The Grid
Wayfinding system

Berlin 2022

Client
Pandion AG

Area
13.400 m2

Architecture
Eicke Becker Architekten

Light installation
In cooperation with "Architektur im Licht"

Photos
Stefan Schilling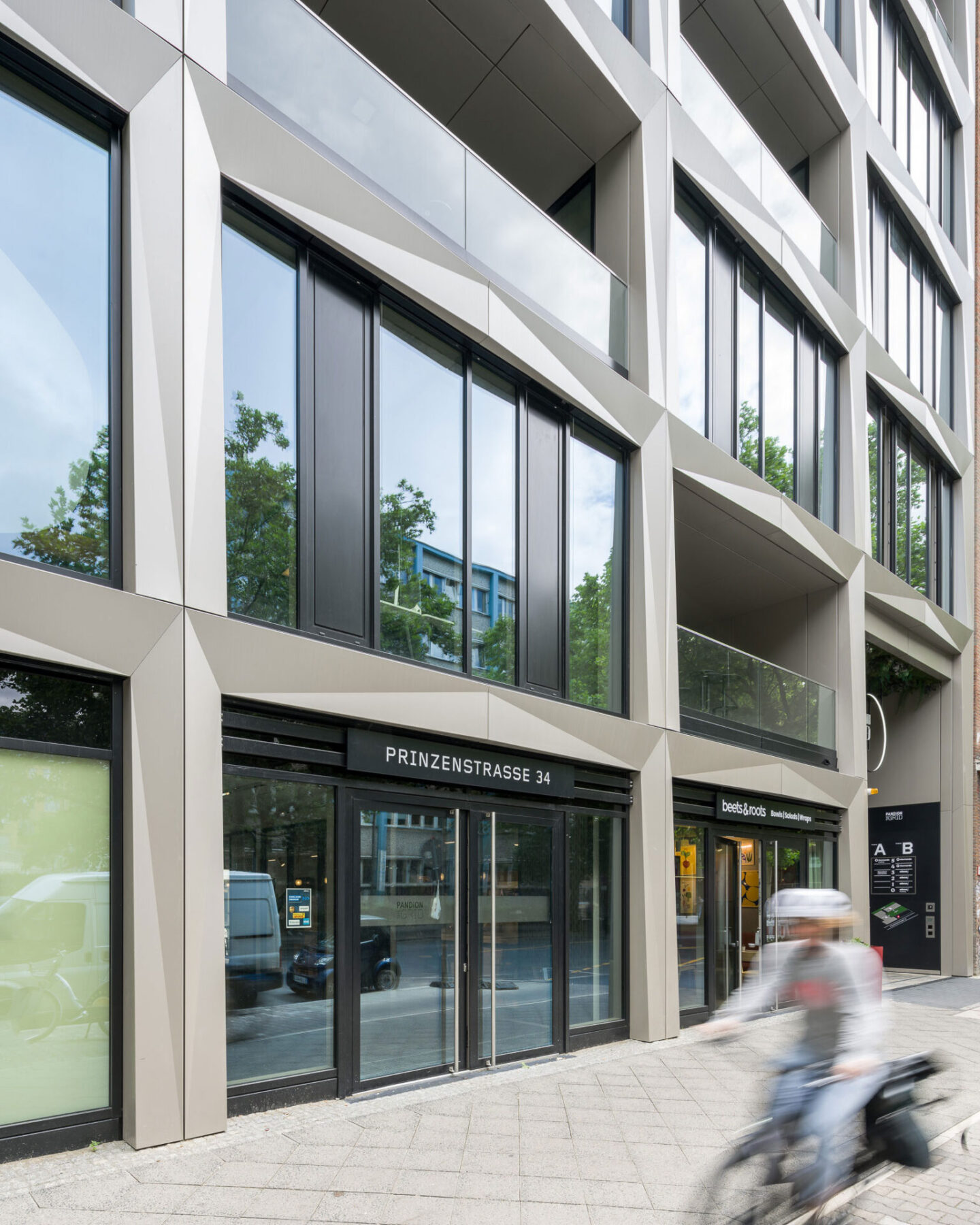 PANDION OFFICEHOME The Grid supports new ways of working with, among other things, the theme of health promotion – for example, in the form of large trim wall graphics and a particularly bicycle-friendly design of the underground car park with a low entry slope and shower facilities. Moniteurs designed individual graphics and motifs to inspire and accompany all users in a friendly manner. Typography: The combination of the geometric typeface Foundry Gridnik and a semi-bold serif typeface makes the signage system a mix of styles typical of Berlin Kreuzberg.