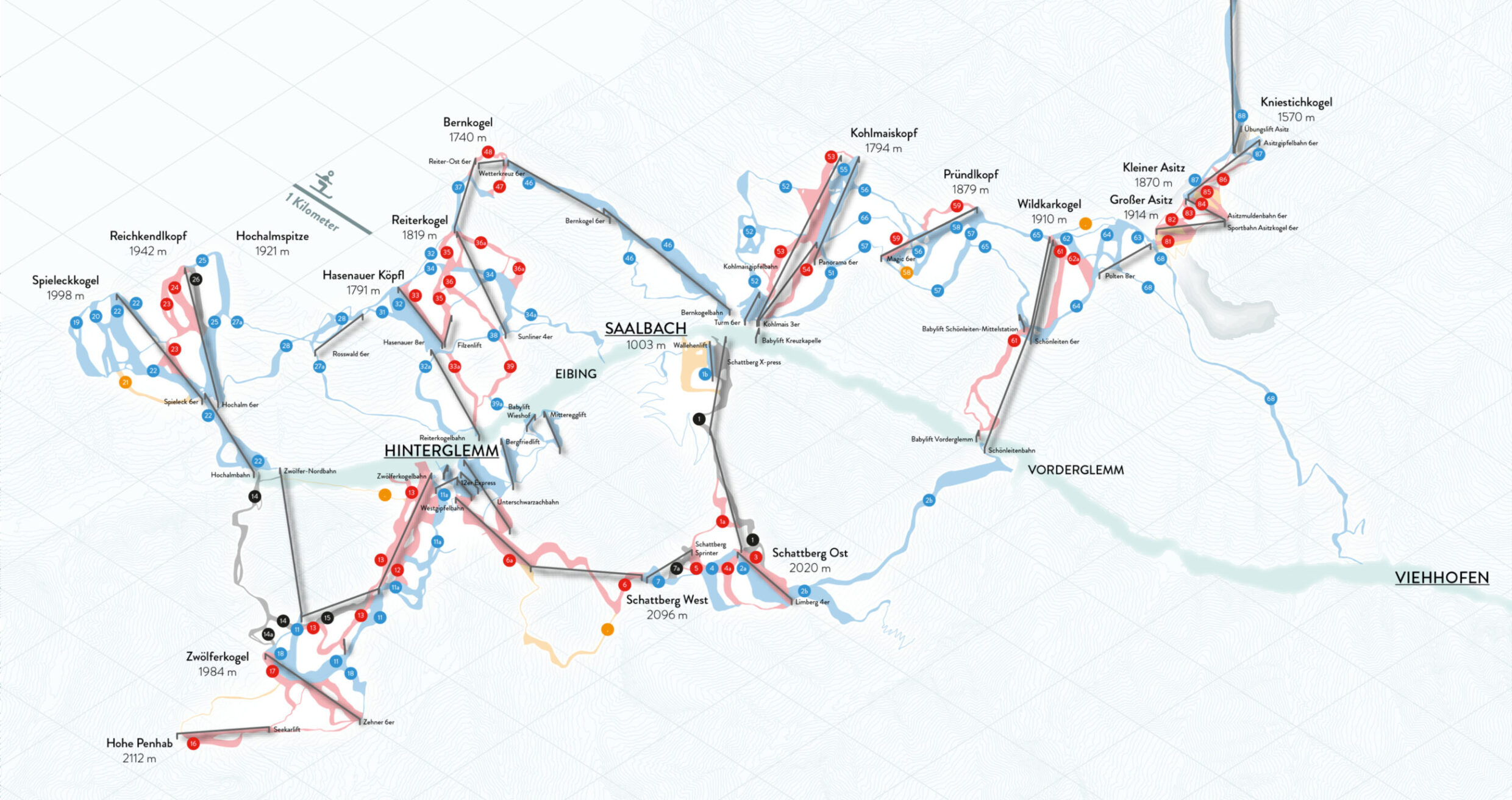 Skicircus Saalbach Hinterglemm Leogang Fieberbrunn
Competition runway guidance and information system
The Skicircus Saalbach Hinterglemm is one of the largest and most famous ski resorts in Austria and in the Alpine region. 270 km of slopes, 70 cable cars and lifts and numerous offers such as snow parks, floodlit slopes, race tracks, funcross, cross-country ski trails, toboggan runs, etc. make this region one of the most popular winter sports destinations.

Successive expansion of the ski area has created new challenges for skiers' orientation. Moniteurs and 4 other renowned design offices from Austria and Germany were invited.
Skicircus Saalbach Hinterglemm Leogang Fieberbrunn
Announcement of design competition for piste guidance and information system

2017

Client
Skicircus Saalbach Hinterglemm Leogang Fieberbrunn

Area
ca. 159 ha

Departs
270km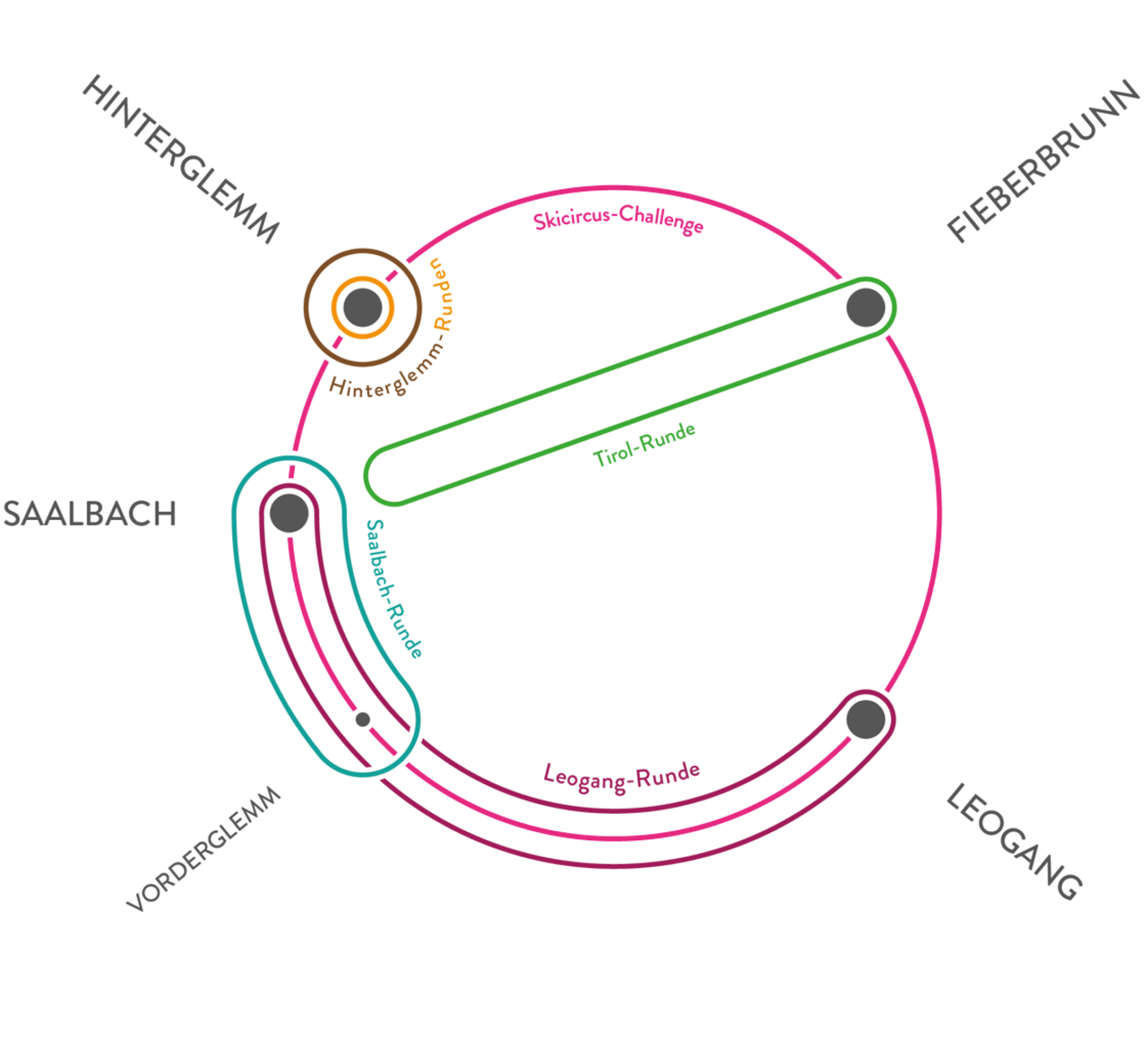 Saalbach is more than just one of the most popular ski resorts. Outstanding is the Skicircus with its many rounds: Skicircus Challenge, Saalbach Circuit, Hinterglemm Circuit, Leogang Circuit, Tyrol Circuit. Circus and Circle, Latin "circum" the circle. The round in the center – connected all around.

User-Centered Design formed our basis for the work process and for all content and conceptual recommendations. Moniteurs looked through the user's glasses and developed a coherent design and orientation concept.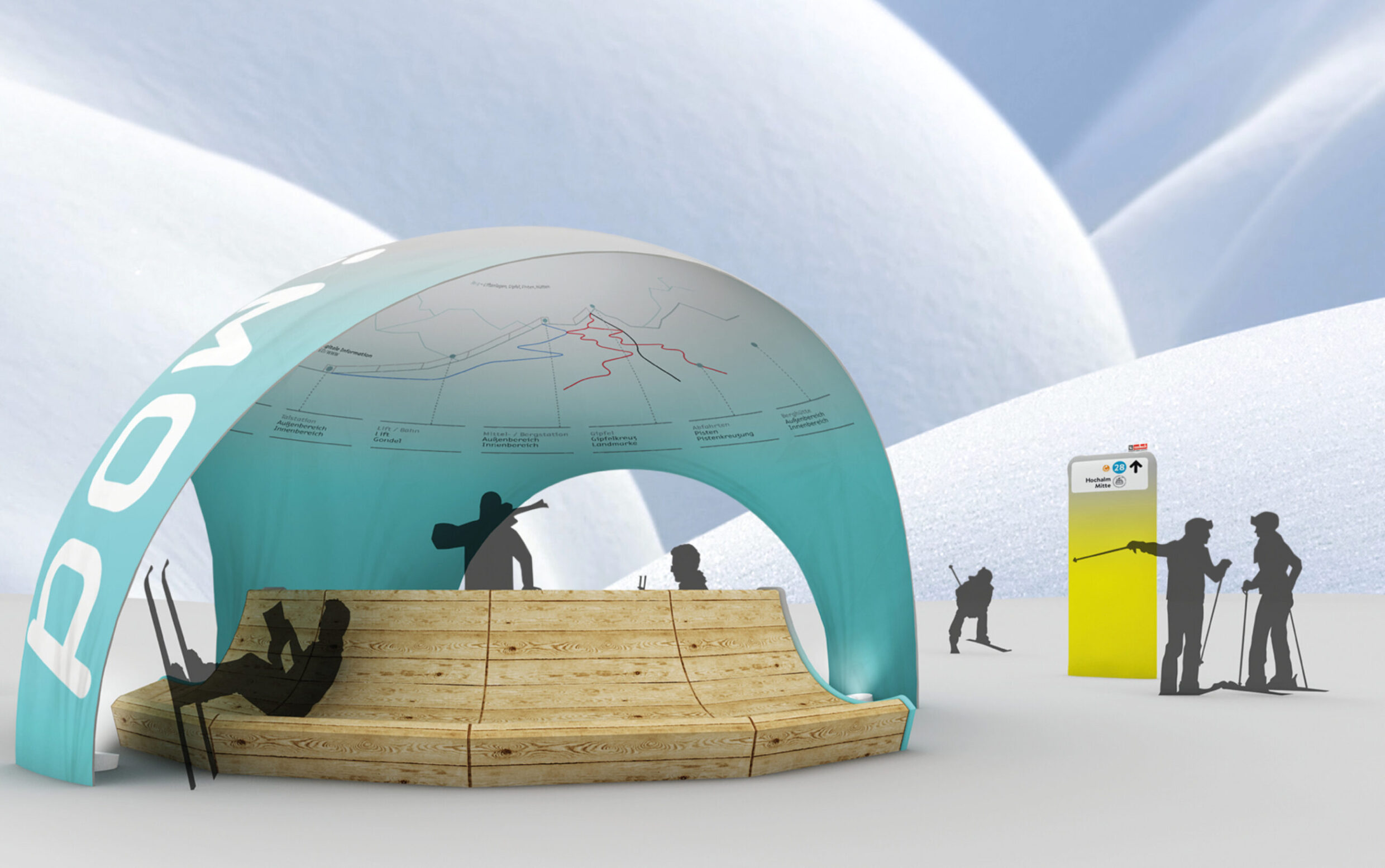 Our goal was to mesh the character and atmosphere of the site with the requirements of a logical, visually appealing and secure structural corporate design.

The characteristics of the circle – round and soft, sweeping and lively – run through all elements of the guidance system.